China is in talks to sell Germany state-of-the-art machinery and technology critical in the manufacture of high-performance jet engines, a senior government scientist has revealed.
The machinery produced turbine blades capable of withstanding temperatures several hundred degrees Celsius higher than the melting point of metallic alloys, the scientist said.
The scientist, who is involved in the negotiations, asked not to be named because of the sensitivity of the matter.
Turbine blades convert heat generated by combusted fuel into the energy that propels a plane. The blades are one of the most important components in modern aircraft, both military and civilian, and their quality determines how safe, powerful and durable a jet engine will be.
The technological progress could be a very important step for made-in-China jet engines, with China now the world's largest market for commercial aircraft. Thousands of planes are on order from Airbus and Boeing, and China is also developing its own C919 passenger jet.
In recent years, tremendous leaps in blade-processing technology, combined with breakthroughs in alloy casting and aerodynamic design, have allowed China to produce a brand-new series of powerful military jet engines.
The most notable example is the WS-15 turbofan jet engine, designed for use in China's J-20 stealth fighter. The WS-15 has experienced reliability problems, but state media boasted last year that its performance matched that of the Pratt & Whitney F119, the world's most advanced jet engine in military service, which was developed in the United States for the Lockheed Martin F-22 Raptor stealth fighter.
China and the US are the only countries in the world with tactical stealth jets in service.
"We are willing to share with industrial partners in Germany our latest hardware and technology," the scientist said. "Industrial representatives from the two sides have finished the first round of contact."
The export of state-of-the-art machinery to Germany – traditionally known for its high-quality products – would improve the international image of China's manufacturing industry, he said.
A delegation from Xian, the capital of China's northwestern Shaanxi province and the main production base for China's military aircraft engines, would visit Berlin early this year to draft an export proposal with German counterparts, the scientist said.
The scientist asked that the government and business bodies involved not be named because the negotiations were still in their initial stage. The deal would require both Chinese and German government approval given the sensitivity of the machinery and technology involved, which could be used for both military and civilian purposes.
Beijing has expressed support for the possible deal.
"The collaboration between China and Germany is continuing to deepen in multiple sectors, the positive progress achieved is broadly recognised, which reflected the high level of Sino-German relations," the Ministry of Foreign Affairs said on Tuesday in response to South China Morning Post questions about the negotiations.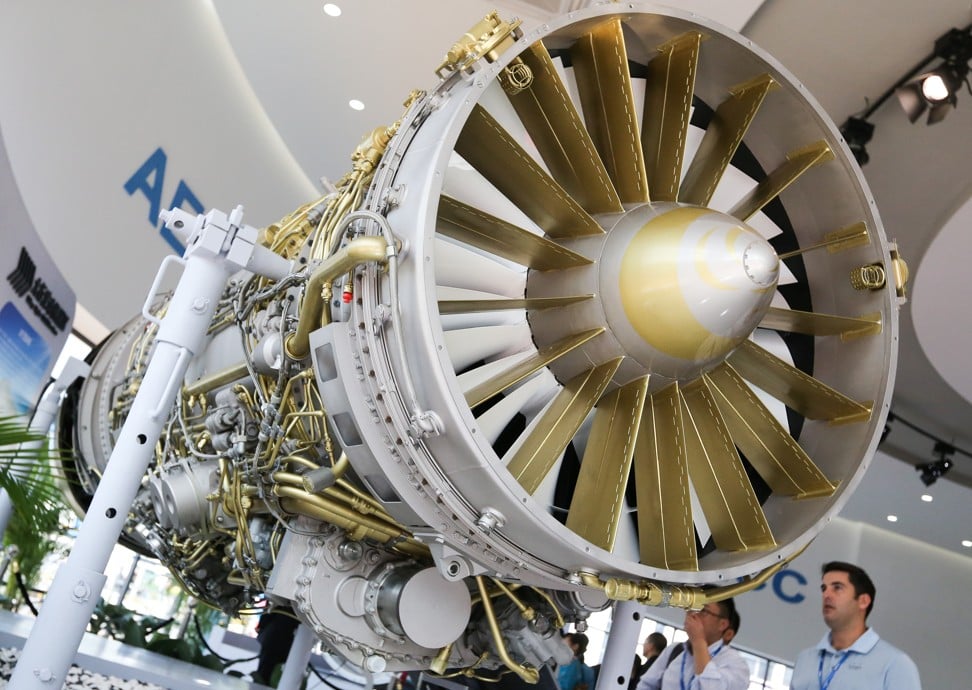 "The prospects for cooperation between the two sides in the fields of hi-tech and intellectual property are very promising … we would like to work together with Germany to promote new progress in cooperation in the relevant fields under the principle of mutual openness, mutual benefits and mutual development."
The German embassy in Beijing did not respond to a request for comment.
Professor Chen Jiang, from Beijing University of Aeronautics and Astronautics, who was involved in the development of new jet engines for China's air force, said he would not be surprised if China provided military jet engine technology to Germany, which built the world's first jet fighter at the end of the second world war and supplies many jet engine components, including turbine blades, to American and British manufacturers.
"It is quite possible," he said. "China's manufacturing has achieved some remarkable progress on numerous strategic sectors in recent years."
But another Beijing-based jet engine scientist, who worked in Germany for years, said the deal might not eventuate.
"Germany is an ally of the United States," he said. "It will face many restrictions to work with China in this sensitive field of technology."
The German government and German companies had also voiced concerns about China's infringement of intellectual property rights through reverse engineering or direct copying, he said.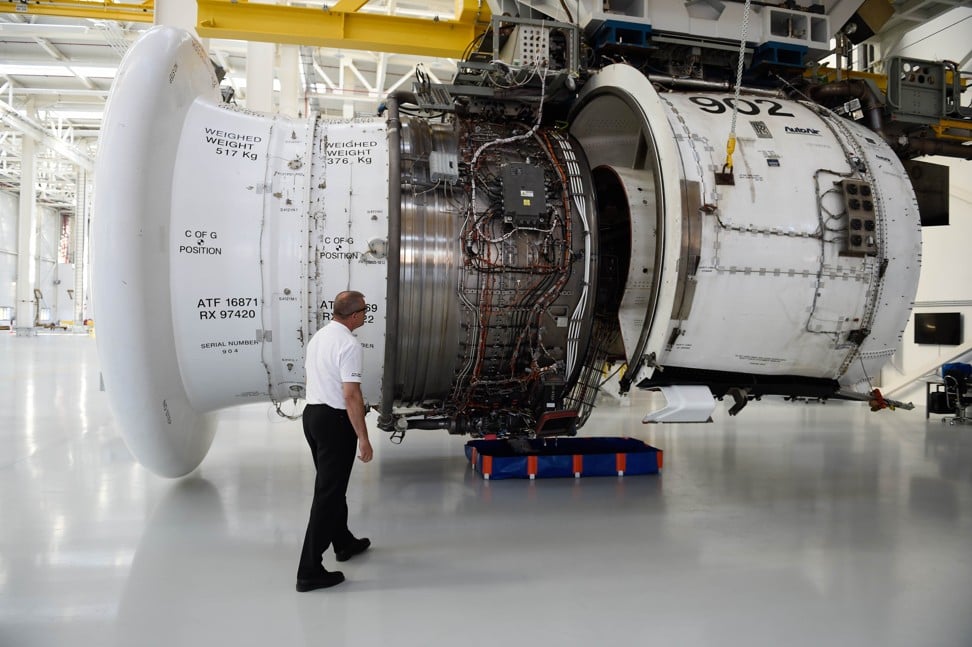 China's turbine blade breakthroughs have won numerous top national science and technology prizes since 2010. They include the development of a unique hollow structure to make lighter and stronger blades; new single-crystal alloys capable of withstanding high temperatures; and a special membrane that can be applied to a blade's surface to accelerate cooling. Two of the national science and technology prizes announced by Beijing this week were awarded for work on turbine blades: one for single crystal alloys and the other to do with mechanical grinding.
The Chinese machinery being discussed with the Germans uses ultra-fast laser beams to bore extremely small holes or other fine structures on a turbine blade that allow air to flow through it and take away harmful heat.
The scientist in Xian said laser processing was widely used in making jet engines, but China was using a new technical approach that differed from the traditional methods adopted in the US and Britain.
The US, Britain and France are home to the world's four dominant jet engine makers: General Electric (GE), Pratt & Whitney, Rolls-Royce and CFM.
He said one challenge was to achieve high output while keeping defect rates low. GE, Pratt & Whitney and Rolls-Royce had been researching the manufacture of turbine blades for decades and guarded the technology as one of their top business secrets.
"Our machine has outperformed theirs on some benchmarks," the scientist said. "The Germans have seen and grown interested in our technology."
Another researcher involved in the negotiations said the export of the blade processing machine would be part of wider jet engine collaboration between the two countries.
"We will buy something else from them in return," he said. "It can be either hardware or technology. The Germans are very good at the design and engineering of compressors [which send fresh air into the combustion chamber]."
Professor Peng Jiahui, who studied laser processing technology in Huazhong University of Science and Technology, said many Chinese researchers and engineers who had worked at GE, Pratt &Whitney and Rolls-Royce had returned to China and significantly increased the pace of jet engine development.
But a more important factor driving China's technical innovation was the size of market, he said.
China had more than 1,700 military planes in service, second only to the US. The demand for turbine blades from China's air force, which was still expanding rapidly, required the industry to come up with better manufacturing methods.
"China can make the best mobile phones because there is huge demand," Peng said. "The same applies to jet engines."