Group of 15 managed to defuse the situation in restricted area of Juba where two peacekeepers were killed 18 months ago
China's military has revealed details of a tense stand-off between Chinese peacekeepers and armed militants in South Sudan this week, at the same location where two of its peacekeepers were killed during fighting 18 months ago.
"I told the armed men that they were in a place where weapons are prohibited, but they became agitated and started firing shots into the sky," Yang told the newspaper.
The situation worsened as more militants appeared in the restricted area and some of them – numbering about 30 at that stage – had their weapons aimed at the peacekeepers, the report said.
"This was a very tense stand-off and the armed group was extremely hostile. It would've been very easy for us to lose control of the situation," Yang was quoted as saying.
But the peacekeepers managed to negotiate with the militants, who eventually agreed to lower their weapons and leave the area, according to the report.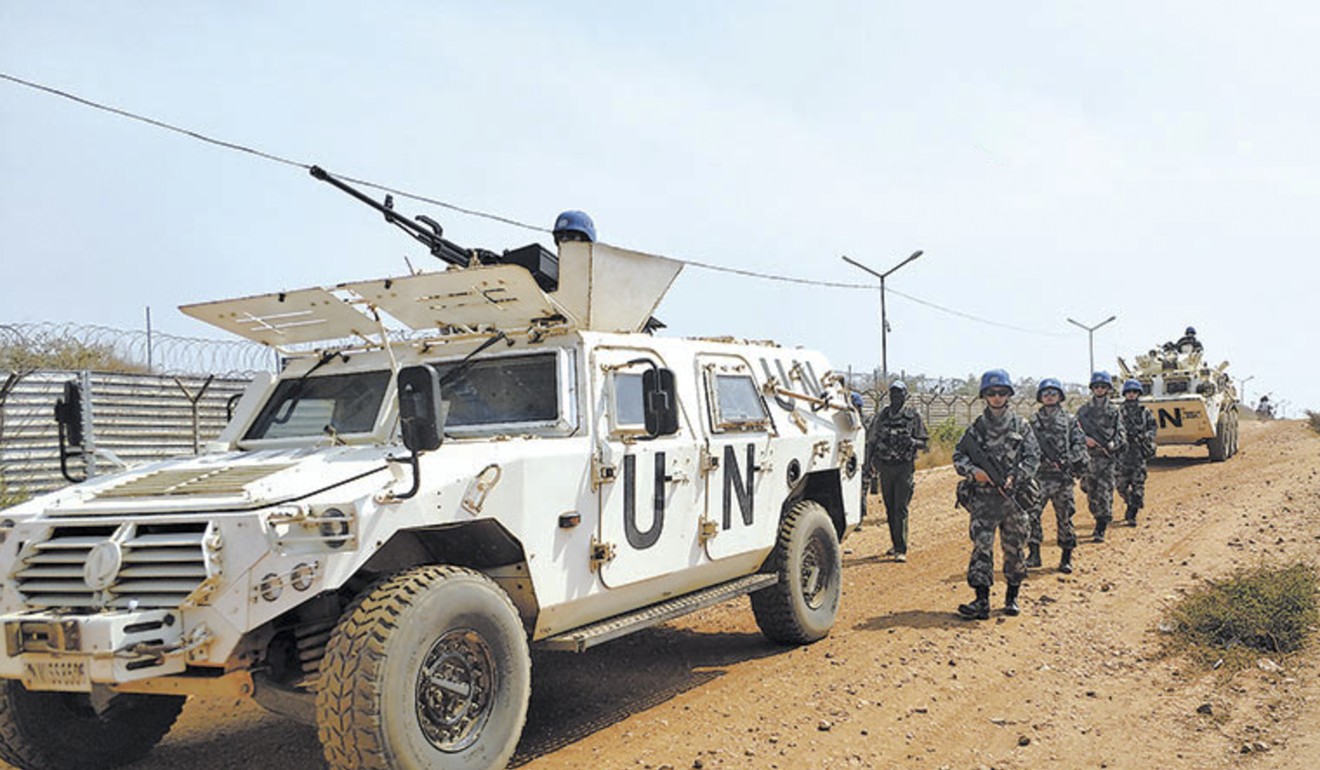 Civil war broke out in South Sudan in 2013 – two years after it gained independence – leaving tens of thousands of people dead and some 4 million displaced. Warring parties agreed to end the fighting in December, but attacks have continued.
Thursday's stand-off took place in the same area where two Chinese peacekeepers were killed and five were injured after their armoured vehicle was hit by a shell in July 2016 during clashes between militia groups.
That was just a month after a Chinese peacekeeper was killed and four others were wounded in an attack in northern Mali claimed by al-Qaeda's North Africa branch.
China has more than 2,600 peacekeepers serving around the world, according to the United Nations. Most of them are military engineers and logistics staff, police and medical personnel.
Eighteen Chinese have died on peacekeeping missions, nine of them in Africa, from causes including disease, traffic accidents, extreme weather and armed attacks.
Beijing has been sending more peacekeepers abroad in the past decade – and plans to send even more in the future – as it tries to expand its role in global affairs.
President Xi Jinping promised to make 8,000 troops available to the UN in 2015, at which time he also offered to help train 2,000 peacekeepers from other countries, provide US$100 million in military aid to the African Union, and deploy more engineering, transport and medical personnel.
The country's peacekeeping efforts began in 1990, with five military observers sent to the UN Truce Supervision Organisation in the Middle East. Two years later, China dispatched its first military engineering unit to Cambodia. Since then, Chinese peacekeepers have been seen in many regions and countries, including Congo, Liberia, Lebanon, Sudan, South Sudan and Mali.