Zhu Jianqing, the iron-willed pig pulled alive from a quake-devastated village in 2008, needs to shed 50kg to ease the pressure on an injured trotter
An inspirational pig that survived more than a month buried in rubble from a massive earthquake in southwest China a decade ago has been put on a diet to help it walk again. 
Zhu Jianqing, or the "Strong-willed Pig", weighed just 50kg when rescuers pulled it from the remains of a village near Chengdu, Sichuan province, 36 days after a magnitude 8.0 earthquake devastated the region in 2008.
The pig became a source of hope and was bought by a museum in the provincial capital after internet users petitioned for it not to be killed.
But Fan Jianchuan, the museum's owner, said the pig's foot was injured and its weight was too much for the limb to bear, news website Thecover.cn reported on Sunday.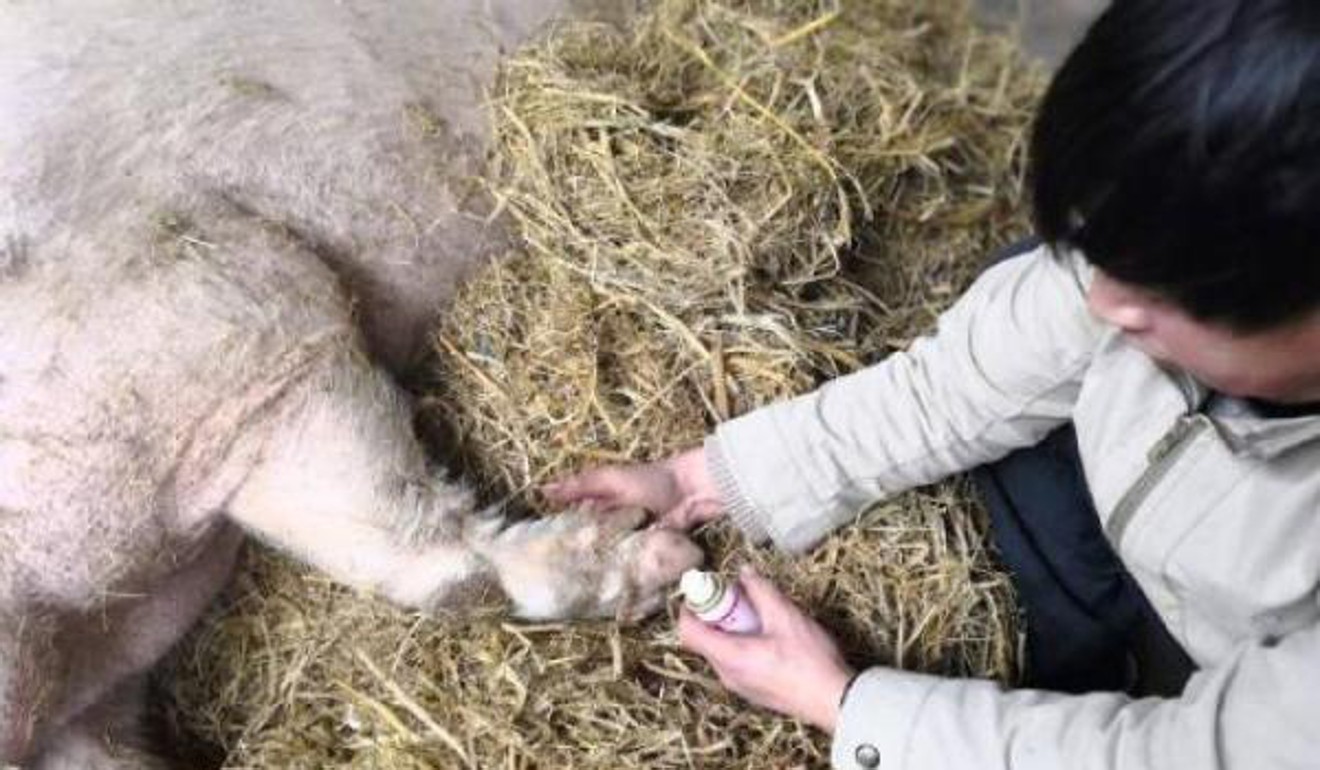 The pig would not take its usual morning and evening walks until it recovered, the report said.
"Zhu Jianqiang has no physical illness except for the discomfort in the foot, and can't take its usual walks," a caretaker was quoted as saying. "It might still stand up after losing some weight."
The pig was having seven meals a day but had been put on a lighter diet of corn, cabbage and turnips, the report said.
Fan said the pig was almost 11 years old and although it might stand again after losing about 50kg, the museum was prepared for the worst.
The museum said on its official microblog that it planned to preserve the pig's body after it died.
But Fan later said he would prefer to bury the animal and erect a commemorative bronze.