After President Xi Jinping muted any long-term GDP growth targets in his party congress report last month, Chinese economists are debating whether Beijing should keep or do away with its annual expansion goal.
China's key economic policies – including a growth target for 2018, if there is one – will be decided at a central work conference next month and made public in March when Premier Li Keqiang delivers his report to the annual National People's Congress.
Last month, Xi, the most powerful leader after reform advocate Deng Xiaoping, did not mention a gross domestic product growth target for 2022, when his second five-year term ends, or for 2035, by which time China is to become a "basically modernised" country, or 2050, when its goal is to be a powerful nation.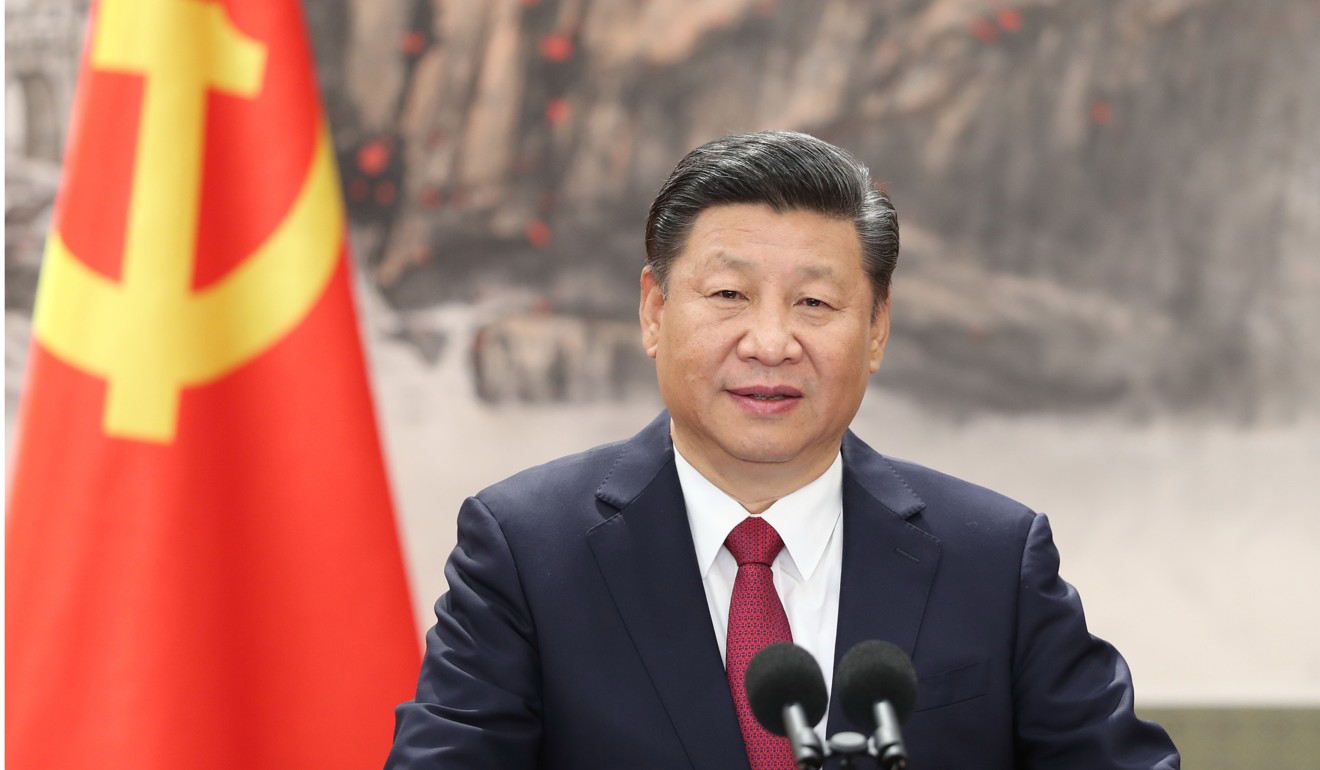 While Xi is playing down GDP to shift focus to efficiency, fairness and the environment, it is unclear whether the government is ready to give up its tradition of setting a target.
Jia Kang, former head of the research institute at the Ministry of Finance and a government adviser, told the annual conference of Caijing magazine on Tuesday it was "unimaginable" for China to set aside its GDP target entirely.
"Only Bhutan does that," Jia said, referring to the Himalayan country's use of "gross national happiness" instead of gross domestic output. "GDP can't be ignored as a way to evaluate our work and compare with other countries."
For the past two decades, the annual target has served as a minimum growth rate tolerated by Beijing. From 1987 to 2016, the target was missed only twice – in 1989, when its economy was disrupted by sanctions following the crackdown on Tiananmen democracy protesters, and in 1998, when it was affected by the Asian financial crisis.
The government has also said the target is more of a "guideline" than a rigid aim. The growth target for 2016, for instance, ranged from 6.5 per cent to 7 per cent. China recorded 6.7 per cent growth last year. The target for 2017 is "about 6.5 per cent, and higher if possible". The growth rate in the first three quarters was 6.9 per cent.
Michael Pettis, a professor of finance at Peking University's Guanghua School of Management, said in an interview last month that the omission of a growth target in Xi's report was "a good sign to start with", sending a strong message to the country's local cadres to stop piling up debt.
"The first signal from Beijing that it will rein in credit would be to give up the GDP growth target, because the GDP growth target locks the country into surging debt," said Pettis, who also works as a senior fellow at the Carnegie Endowment for International Peace.
Economic growth was previously the most important indicator for local officials' performance appraisals, paving the way for promotion. But over the past decade, the rush for growth at any cost has built up a mountain of debt, inflated property prices and led to environmental damage.
Deeming the debt-fuelled growth model unsustainable, two major international rating agencies – Moody's and Standard & Poor's – downgraded the country's sovereign credit rating earlier this year.
Levin Zhu Yunlai, former chief executive of China International Capital Corp and the son of former premier Zhu Rongji, told the Caijing conference that growth was being driven by investment but efficiency and returns were worrying.
"Everyone wants high growth … But the growth rate is beyond people's wishes and depends on the economic fundamentals and on the condition of there being no excessive risks," Zhu said.
Since 2015, the authorities have made efforts to promote supply-side structural reforms, aiming to remove unproductive facilities, slash financial leverage and upgrade industries with technology and innovation.
Bai Chong-en, deputy dean of the school of economics at Tsinghua University and an adviser to the central bank, said the 2017 growth target should be set lower – at "around 6.5 per cent" – to accommodate more such structural reforms.
He added that higher growth was not necessary because even with expansion of 6.3 per cent over the next three years, China could achieve its goal of doubling the size of its economy by 2020.
Yu Yongding, a senior researcher with official think tank the Chinese Academy of Social Sciences, said the country still had huge growth potential.
"We still need a growth target, such as 6.5 per cent. It's realistic," he said. "If China's growth rate comes down, many advantages we've gained could be lost. The key is to strike a balance."